Current Show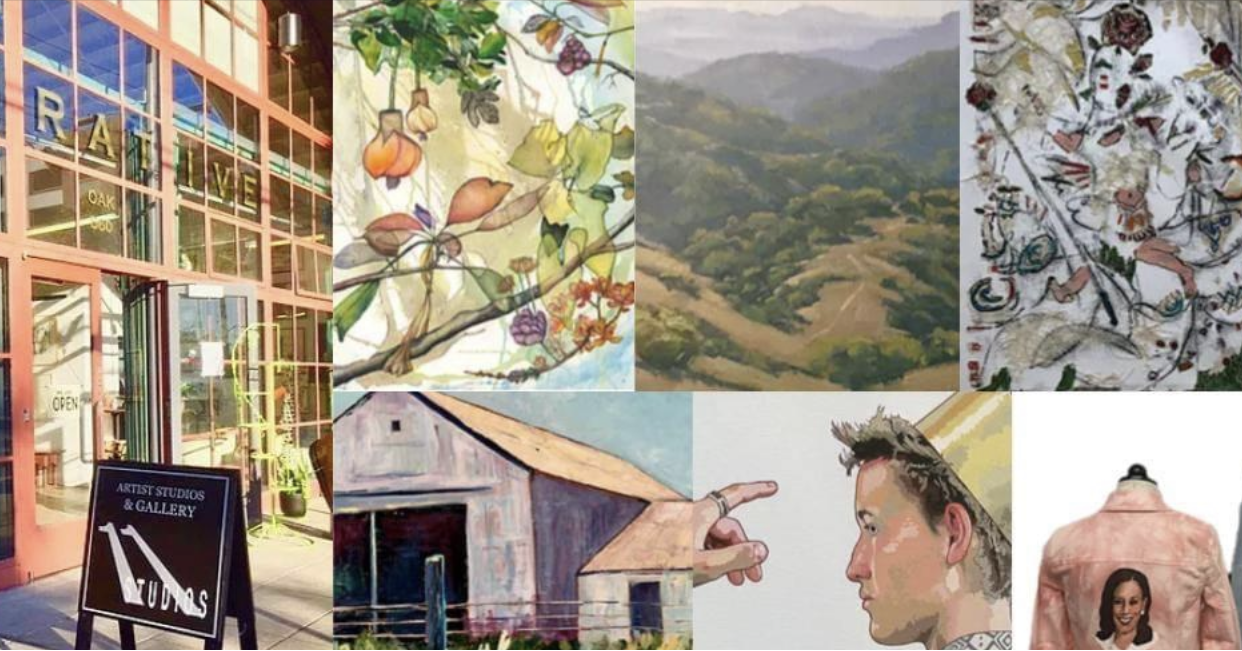 SUNDAY, JANUARY 31, 2021 AT 5 PM PST
Studios 11 Showcase – OAM Digital Artist Talk
Free · Facebook Live
Online with Facebook Live
Sunday, January 31, 2021 at 5 PM PST
Price: Free
Public – Anyone on or off Facebook
Click here for more information.
Join a collection of artists in conversation with Oakland Art Murmur, all of whom are currently exhibiting at Studios 11 in Jack London Square. Including: Denise Deleray, Terry Furry, Kristen Jensen, Karen Kramer, Denise Owen, Cleo Villett & Bill Weber
Current Show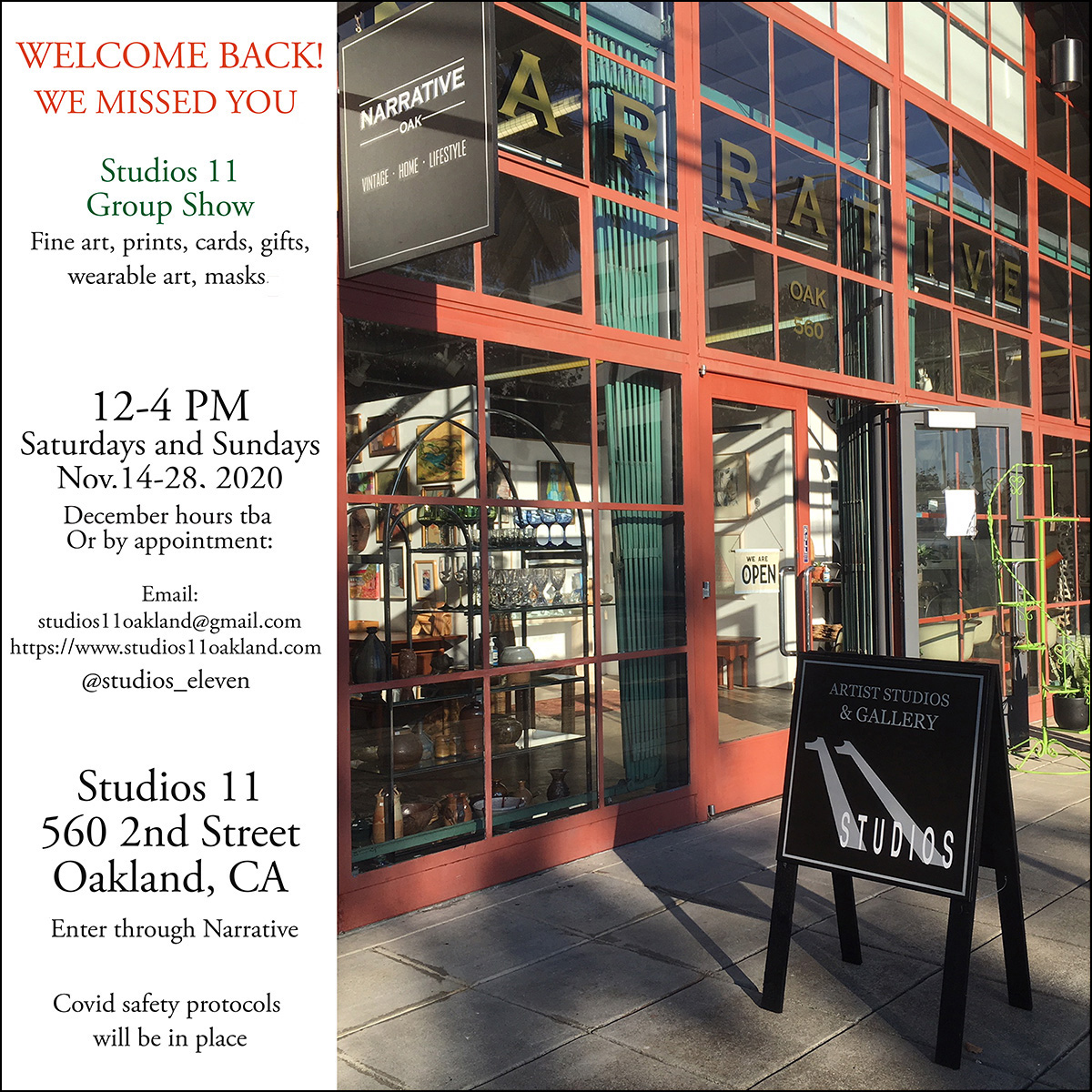 As of November 19, 2020, Studios11's Group Show will be available online and by appointment only.
Please contact us via email: studios11oakland@gmail.com; on FaceBook; Instagram; or visit our NEW website: www.studios11oakland.com